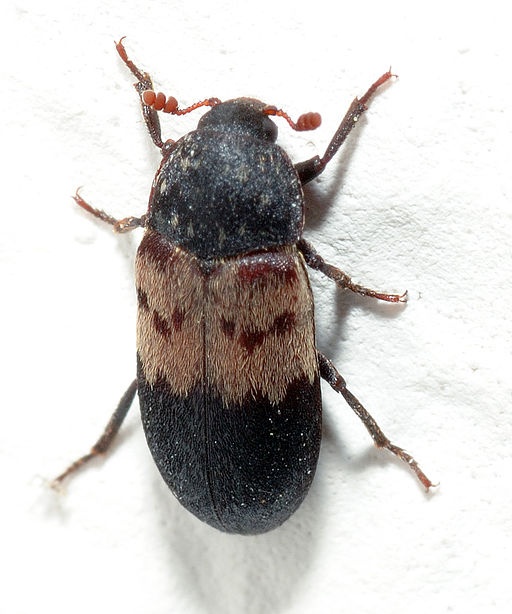 The Larder Beetle is also known as a kitchen beetle. They are identified by their brownish-black body, white and black markings and a cream colored band across the top of their wings with three black dots on each wing band.

Larder beetles are grouped in the same family of insects as the skin beetle, the hide beetle and carpet beetles although they do not just feed on carpet. They will feed on any stored animal or plant products like leather, insects,
birds, cured meats, cheese, tobacco and dried fish meal. Larder beetles will also feed on animal carcasses such as mice or squirrels that die in buildings.
Adult Larder Beetles will breed throughout the year, with females laying six to eight eggs. Larvae are worm like, are covered in dark brown hairs and have a pair of spines on their tail end that curve backwards. Larder beetle larvae prefer dark places and will migrate into wood, cork or insulation so they can pupate into adults. Once adults emerge, they mate and lay their eggs near a food source.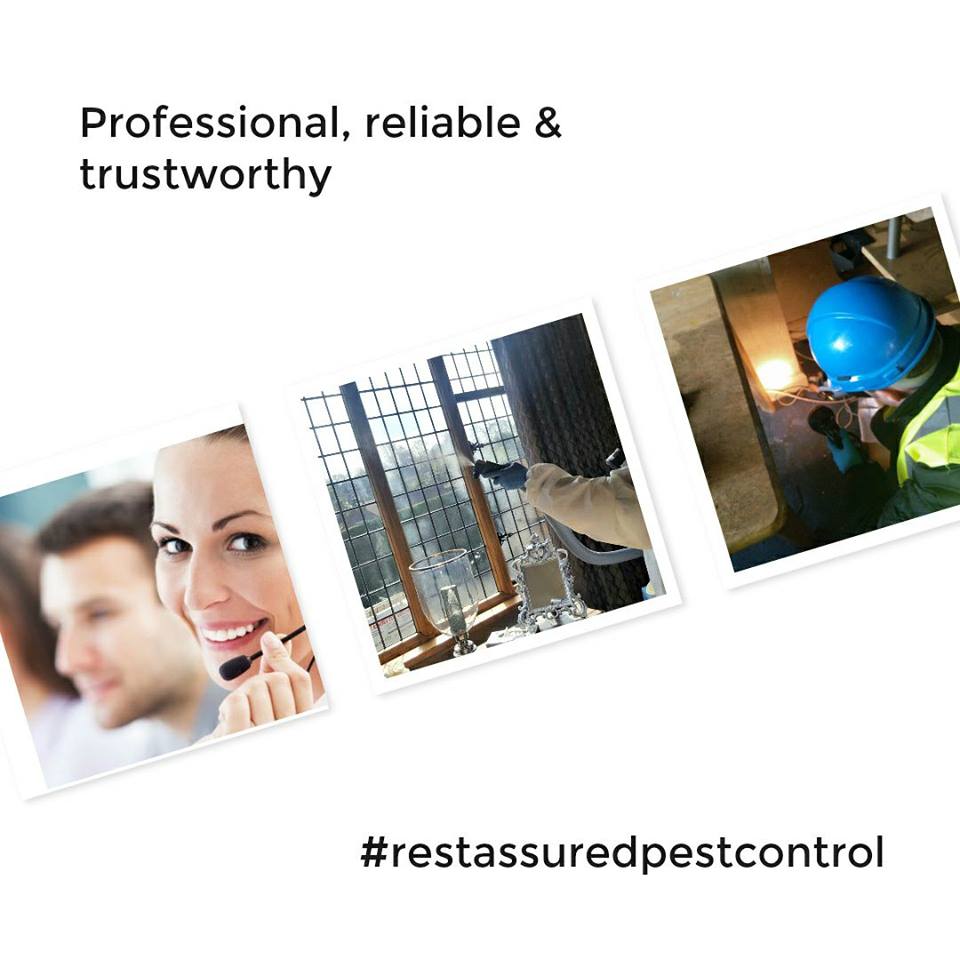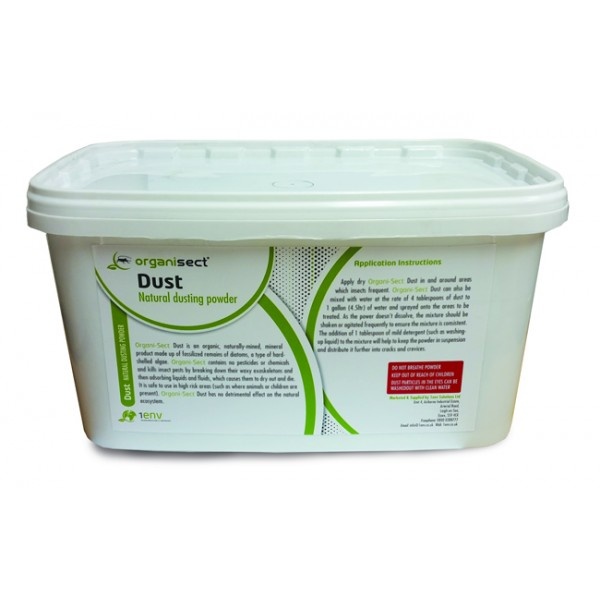 The larder beetle plays a useful role outdoors where it acts as a decomposer, among other things, but it can cause significant damage in museums or houses and its presence should not be tolerated.
First make sure there are no bird nests, empty wasp nests, hives or animal cadavers (such as squirrels stuck in the chimney) nearby.
Once you found the source of the infestation, destroy it by freezing or burning the infested product before throwing it in the trash.
Larder beetles found on accumulations of dead flies can be removed with the vacuum.
Diatomaceous earth or other chemical products can be used as a last resort.






CALL US TODAY
BE LARDER BEETLE FREE TOMORROW
TELEPHONE: 020 8616 6782