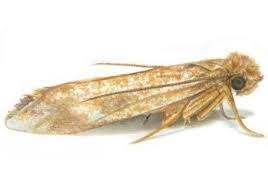 Two species of clothes moths are of primary importance in homes: the case-making clothes moth and the webbing clothes moth. Adults of both species are buff-colored with few distinguishing marks and look very much alike. They do not feed and are not attracted to light. Female moths lay from 100 to 150 small, pinhead-sized, white eggs which hatch in about five days. Full-grown larvae are about one third of an inch long. Larvae stage varies from six weeks to several years. Larvae of the case-making clothes moths live in silken cases which they drag with them. As the larva grows, so does the case, until finally the case is converted into a tough cocoon in which the pupa develops. The moth emerges in one to four weeks. Clothes moth larvae feed on wool, wool blends, feathers, fur hair, dry milk powder, leather, other animal products and sometimes on lint, dust or paper. Clothes moth larvae do not wander like carpet beetle larvae so look for them on materials on which they feed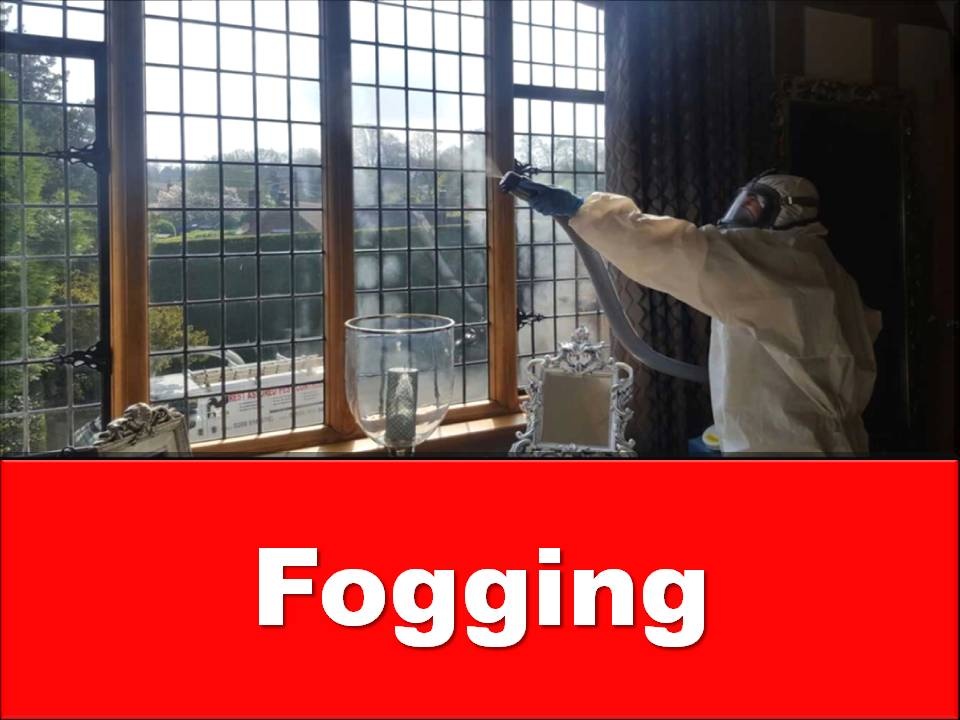 Cloths moths have a tendency to damage expensive carpets and soft materials around your home. Professional moth control is required before extensive damage is done to save costly replacements.
Locating the source of any moth infestation is crucial for effective treatment.
Fogging system is one option when treating moths and probably one of the most effective ways of removing moths from your property.
Surveying areas cloths moths are nesting is crucial before treatment commences.
Our technicians will Inspect and establish moth species, advising customers on the course of action intended before treatment.

Advanced preparation is necessary before treatment.