The oriental cockroach (Blatta orientalis), also known as the waterbug, is a large species of cockroach, adult males being 18–29 mm (0.71–1.14 in) and adult females being 20–27 mm (0.79–1.06 in). It is dark brown to black in color and has a glossy body. The female Oriental cockroach has a somewhat different appearance from the male, appearing to be wingless at casual glance but has two very short and useless wings just below her head. She has a wider body than the male. The male has long wings, which cover two thirds of the abdomen and are brown in color, and has a narrower body. The odd male is capable of very short flights, ranging about 2 to 3 meters. , its distribution is now cosmopolitan.
In order to thrive, cockroaches need a place to hide. They prefer warm places and a relatively high humidity if possible; they also need a source of food/liquid. The optimum temperature for oriental cockroaches is between 20 °C (68 °F) to 29 °C (84 °F). Female oriental cockroaches have vestigial tegmina (reduced forewings) and males have longer tegmina. Signs of cockroaches are their oothecae, which are "egg cases". The blackish brown oothecae of the oriental cockroach are 10–12 mm (0.39–0.47 in) long, with indistinct egg compartments housing 16–18 eggs.
The oriental cockroach tends to travel somewhat more slowly than other species. They are often called "waterbugs" since they prefer dark, moist places. They can often be found around decaying organic matter, and in sewers, drains, damp basements, porches, and other damp locations. They can be found outside in bushes, under leaf groundcover, under mulch, and around other damp places outdoors. They are major household pests in parts of the UK.
Cockroaches are mainly nocturnal. Oriental cockroaches can be elusive in that a casual inspection of an infested dwelling during the day may show no signs of roach activity.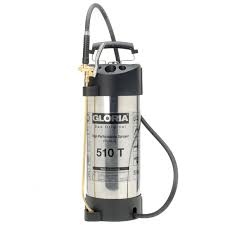 Cockroaches can quickly increase in numbers if they aren't controlled. Removing Cockroaches food, water and shelter are the three essential things vital in cockroach control in your home or place of business,
If you have tried eradicating cockroaches and have not been successful call us.
Our technician will attend in the time frame agreed and only use professional control methods eliminating any pest issue you may have. With minimum disruption to your business or home.